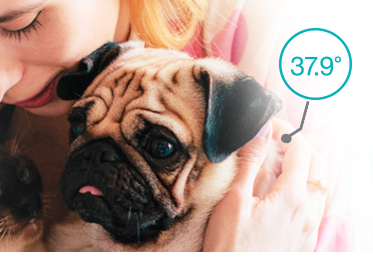 idENTICHIP with Bio-Thermo is the UK's only temperature sensing microchip.
Traditional methods to take a pet's temperature can be very stressful for the pet and extremely time consuming. idENTICHIP with Bio-Thermo offers an alternative way to take a pet's temperature whilst also offering the security and peace of mind that an identification microchip brings.
This revolutionary breakthrough in technology, incorporates a thermometer and the identification number all in one microchip so that your pet's temperature can be monitored at the press of a button.