We have put together a list of glaziers and installers that stock SureFlap products in Australia. Please note that while we have received positive recommendations for the these glaziers and installers, we cannot be held responsible for any of the work that they carry out.

Pet Door Installation Australia wide
Same Day Shipping
Experienced Customer Service Team
Telephone: 1300 761 369
Email Address: Admin@temporarypetdoor.com.au
Website: Temporarypetdoor.com.au
Areas Covered: Nationwide

Telephone: 1300 558 577
Email Address: sales@australianpetdoors.com.au
Website: australianpetdoors.com.au
6/6 Vesper Drive, Narre Warren VIC 3805
Aussie Pet Doors specialises in the supply only and supply and installation of Melbourne's largest range of pet doors as well as the SureFeed range. With trade qualified glaziers and experienced tradespeople we offer competitive prices, free no obligations quotes and advice so you are confident choosing Aussie Pet Doors is the right choice where your furry friends access and freedom is concerned.
Areas covered: Melbourne wide along with the Mornington Peninsula and Geelong areas. Free shipping offered Victoria wide.
Telephone 94092411
Mobile: 0437015615
Purrfect Pet Doors is one of Western Australia's leading suppliers of cat and dog doors.
A local business, we've been helping homeowners across Perth make it easy to share their space with the smallest members of their family, allowing your four-legged friend to come and go as they please.
You can find us at Unit 3, 32 Buckingham Drive, Wangara, Perth, 6065,
Areas Covered: Western Australia
Pet Doors Australia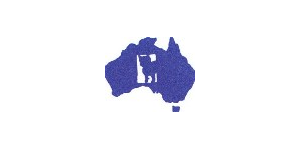 Telephone 1300 167631
Email Address:
enquiries@petdoorsaust.com.au
Website:
www.petdoorsaust.com.au
2/4 Northgate Drive,
Thomastown, 3074.
Pet Doors Australia offer supply only as well as installation in the Melbourne metro area.
Installation is available in glass, timber doors and walls.
Obligation free quotes available.
Areas Covered: Melbourne Metro Area

SureFlap Installations in Patio Link Pet Door Inserts
Address: Warehouse 26, 7 Production Road, Taren Point NSW 2229
Telephone: 1300 489 424
Email Address: sales@patiolink.com.au
Website: patiolink.com.au
Areas covered: Australia wide

Telephone: 08 - 94056600
Email Address: bryan@petdoors.com.au
Website: petdoors.com.au
Areas covered: Perth, Western Australia. Bindoon to Mandurah, all areas.

Telephone: 0414-922-751 / 1800-738-699 / 07-5608-5047
Email: sales@petdoorcompany.com.au
Website: www.petdoorcompany.com.au
Supply and installation of Australia's largest range of Cat and Dog Doors
Specialist advice on most suitable options for your pet/s, including the increasingly popular Sureflap microchip activated Pet Doors with timer control
Installation available into timber, glass, walls and security screens
Enjoy the benefits and freedom of providing your pet with a Cat Flap or Dog Door from THE PET DOOR COMPANY, allowing access both into and out of your home
Areas covered: Greater Brisbane, Ipswich, Gold Coast, Tweed areas. We also work with a number of experienced installers we can recommend across Australia.

Telephone: 0490 495 126
Email: info@sydneywidepetdoors.com.au
Website: www.sydneywidepetdoors.com.au
Sydney Wide Petdoors, dedicated to providing excellent service, products and workmanship.
At Sydney Wide Pet Doors we go above and beyond the rest. We can supply, install and show you how to train your dog or cat to use our pet doors.
Our business has been specialising in installations of pet doors for over 10 years. Sydney Wide Pet Doors can basically install any pet door into any area.
All packages include supply and install of petdoor, check out our website.
Areas covered: Sydney Metro area
.