We have put together a list of glaziers and installers who stock SureFlap products in New Zealand. Please note that while we have received positive recommendations for the these glaziers and installers, we cannot be held responsible for any of the work that they carry out.
North Island
Pet Doors R Us Ltd
The Back Door Cat Door Man

Specialising in advice, supply and installation of quality cat and dog doors for over 30 years
Supply NZ wide (free shipping over $75) -  Installation throughout Auckland into glass, wood or aluminium
Free advice - happy to help where and when we can
Telephone Number:0800 88 0800
Email Address: info@petdoorsrus.co.nz
Website: www.petdoorsrus.co.nz
Areas covered: Throughout greater Auckland - North to Warkworth, South to Karaka, East to Maraetai and West to Murawai

52 Plunket Avenue
Papatoetoe
Auckland  
Telephone Number: 09 278 9036
Email Address:  office@papatoetoeglass.co.nz
Website: www.papatoetoeglass.co.nz
Areas covered: Central, West, East and South Auckland to Pukekohe
Protect your pets today with a professionally installed cat or dog door. Covering most of the Auckland area, from Te Atatu Peninsular to Manurewa. If the glass is cracked or broken we can replace this as well.
Call us now on 0800 111 881 for a no obligation free quote.  www.aucklandcatdoors.co.nz

Cat Door Company Ltd
Telephone Number: 0800 CATDOOR 0800 228 366
Mobile: 021 990 861
Cat Door Company has three decades of experience selling and installing cat and dog doors into wood and glass. The Cat Door Company repair and replace glass and are accredited microchippers! with 30 plus years' of experience. Installations Auckland wide.

All glazing and glass repairs • Pet door installations • Obligation free quotes •  Supplying New Zealand wide

Telephone: 078276480 or 0272559975
Address: 3 Commerce Street, Cambridge
Website:  www.cambridgeglass.co.nz

Services: Suppliers & installers of cat & dog doors into glass.  Professional glaziers & manufacturers of Fisher Windows & Doors.
Telephone Number: 0800 888 120
Address: 149 Riverlea Road, Hamilton
Email Address: admin@cityglass.co.nz
Website:  www.cityglass.co.nz
Areas covered: Based in Hamilton. Areas covered : Hamilton / Waikato area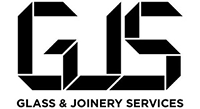 Telephone Number: Jared 027 870 0585
Email Address: Jared@glassandjoinery.co.nz
Website: www.glassandjoinery.co.nz
Services: Cat/pet doors, glazing services and joinery maintenance covering the Rodney and North Shore Regions of Auckland.

Telephone Sean: 0274543899 or Stuart: 0278992770
Website: www.glassmanwaikato.co.nz
Based in Hamilton. Areas covered: Hamilton, Ngaruawahia, Huntly, Ohaupo, Cambridge, Te Awamutu, Te Aroha, Morrinsville, Matamata, Te Kowhai, Raglan, Kawhia, Te Pahu and Te Kauwhata

Gateway Glass and Aluminium Ltd is a privately owned company with branches in Tokoroa, Thames, and Whitianga.
Website: www.gatewayglass.co.nz
Tokoroa
Telephone Number: 07 886 4297
Email Address:  Tokoroa@gatewayglass.co.nz
Areas covered: Tokoroa, Tirau, Putaruru, Arapuni, Whakamaru, Mangakino and Atiamuri
Thames Telephone Number: 07 868 3344
Email Address:  thames@gatewayglass.co.nz
Areas covered: Thames, Western side of Coromandel peninsula, Paeroa, Hauraki, Miranda and Kaiaua
Whitianga
Telephone Number: 07 867 1772
Email Address:  coromandel@gatewayglass.co.nz
Areas covered: Whitianga, Eastern side of Coromandel peninsula, Cooks Beach and Pauanui
Address: 15 West Street, Hamilton 3204
Telephone Number: 07 847 1911
Email Address: admin@glassandglazing.co.nz
Website: www.glassandglazing.co.nz
South Island
Telephone Number: 0800 90 30 20
Email Address: enquiry@mylesglass.co.nz
Website: www.mylesglass.co.nz
Areas covered: Christchurch and surrounding areas including Oxford,
Rangiora, Woodend, Kaiapoi, Rolleston, Lincoln and Burnham

Telephone Number: 0272 823 551
Email Address: info@rollestonglass.co.nz
Website: rollestonglass.co.nz
Areas covered: Supplying and installing your new microchipped pet door at great rates all across the Selwyn District and beyond, please send us an email or give us a call today.

Telephone Number: 0800 353 555
Email Address:  glazingchch@cranfield.co.nz
Website:  www.cranfield.co.nz
Areas covered: Please contact us so we can supply and install these great microchipped products for you, in Christchurch, Ashburton and the surrounding areas.
Dunedin Glass
Telephone Number: 03 455 3030
Email Address: dunedin.glass@gmail.com
Area covered: Dunedin City and surrounding areas, please call or email for a quote.

Glass Specialists Timaru / Washdyke
Telephone Number:03 687 1251
Areas covered: Timaru and surrounding areas.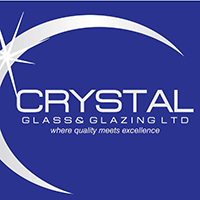 Crystal Glass specialize in the installation of pet doors and we are more than happy to help with your pet door needs.
Telephone Number: 0273497023
Areas Covered: We are based In Rolleston but we service all of the Selwyn District and Christchurch City including the surrounding areas.

North Canterbury Glass was established in 1983 and we have been serving our four-legged friends ever since. New furry addition to your family? Give your four-legged family member freedom with an expertly installed microchip cat or pet door. North Canterbury Glass provides prompt installation of microchip cat and pet doors. We carry SureFlap pet doors in stock, including the adaptors for glass. We can update your double dlazed unit or toughened safety glass for the pet door if that is needed.
Telephone number: 03 313 5335 (toll-free for Kaiapoi & Christchurch 327 9291)
Mobile: 027 442 0004
Email address: info@northcanterburyglass.co.nz
Website: https://www.northcanterburyglass.co.nz/cat-door-installation-north-canterbury
Areas Covered: Based in Rangiora, we cover all of North Canterbury/Waimakariri, Hurunui, Hanmer Springs and up to Kaikoura.  For our furry friends we will travel down to Christchurch city too, if the closer glaziers can't get there.

We have been installing pet doors for 20 years. For reliable supply and installation, give us a call. World famous in the Eastern Bay of Plenty!
Telephone numbers:
Email address: admin@glassman.net.nz
Website: https://www.glassman.net.nz/contact-us
Areas Covered: Whakatane & Kawerau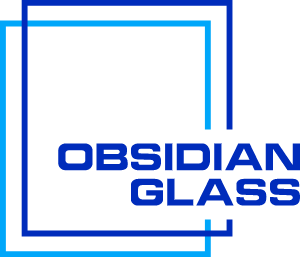 Obsidian Glass focuses on providing residential glazing services for your home. We can accomodate pet door installations into glass as well as any glass replacement if needed.
Obsidian Glass takes pride in providing high quality workmanship and ensuring all work complies with current regulations.
Telephone numbers: 021 141 901

Email address: sales@obsidianglass.co.nz
Website: www.obsidianglass.co.nz
Areas Covered: Located in West Auckland but servicing most of Auckland.