Sure Petcare Supports Annual Celebration & Cat Fashion Show Benefiting Mayor's Alliance for NYC's Animals
9th July 2019
Sure Petcare is among several U.S. pet industry manufacturers who will contribute to this year's Annual Celebration & Cat Fashion Show benefiting the Mayor's Alliance for NYC's Animals. The annual fundraiser, which is being held at the Algonquin Hotel in New York on August 1, 2019, will be hosted by celebrity cat, "Hamlet."
Sure Petcare is among several U.S. pet industry manufacturers who will contribute to this year's Annual Celebration & Cat Fashion Show benefiting the Mayor's Alliance for NYC's Animals.  The annual fundraiser, which is being held at the Algonquin Hotel in New York on August 1, 2019, will be hosted by celebrity cat, "Hamlet."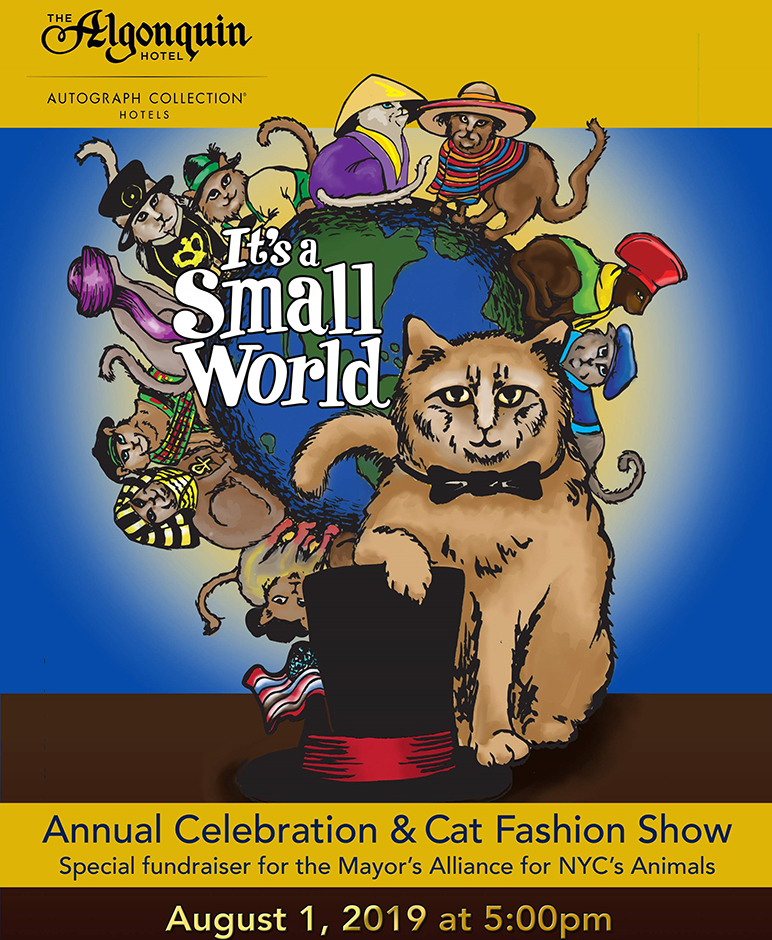 The Mayor's Alliance for NYC's Animals is a 501(c)(3) non-profit charity that works with more than 150 partner rescue groups and shelters to offer important programs and services that save the lives of homeless animals.
The organization is supported entirely by donations from foundations, corporations and individuals and receive no government funding. " Since its founding in 2003, the Mayor's Alliance has remained committed to transforming New York City into a community where no dogs or cats of reasonable health and temperament will be killed merely because they do not have homes," according to the organization's web site.
Sure Petcare is donating two of the SureFeed Microchip Pet Feeder products for the annual silent auction, which yearly raises up to $20,000 to support NYC-based rescue groups and shelters.