App

"

1

"


play video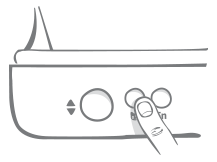 Programme your pet's microchip at the touch of a button Your pet's microchip is then permanently stored in memory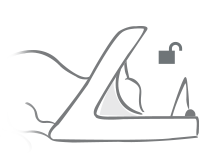 The lid opens when a registered pet approaches Your pet can access their food at any time without the fear of it being stolen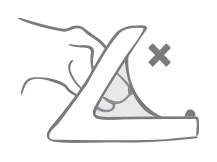 The lid remains closed for unauthorised pets All your pets can now live healthier lifestyles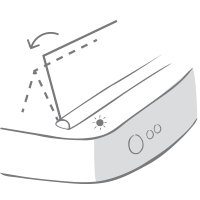 Introduce movement to the lid gradually The training mode helps pets get used to the feeder in their own time
Works with your pet's existing microchip
Our products work with all common microchips. For peace of mind, check yours is compatible by entering the number below.
What if my pet is not microchipped?
Don't worry, you can still use our products
We have lightweight RFID collar tags available in packs of two, which work in the same way as a microchip.
Enrich your pet's life and keep their food secure
Feeding multiple pets needn't be a nightmare. Make sure pets on prescription or life-stage diets have exclusive access to their food and stop greedy pets stealing food. Give each pet a Microchip Pet Feeder so that everyone can lead a healthier lifestyle.
Add some colour
Customise your SureFeed product to suit your home and pet's personality. Using colour also helps when you have multiple products to determine whose SureFeed is whose.
2 x RFID Collar Tags
If your pet is not microchipped, the SureFlap… Read more
If your pet is not microchipped, the SureFlap RFID Collar Tag is available as an alternative*. SureFlap collar tags contain a code that is unique to your pet so that if other pets in the neighbourhood have a SureFlap collar tag, or any other type of collar tag used in selective pet doors, they will not be able to gain access. *The collar tag is not compatible with SureFlap Microchip Cat Doors with a serial number of 1152201 or lower.
Read Less
$29.99
Rear Cover
Ensure persistent pets can't access food… Read more
Ensure persistent pets can't access food from the rear of the Microchip Pet Feeder while the lid is open.
Read Less
$35.49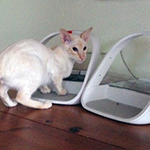 "My young cats Wilfred (seal point siamese) and Arthur (red point tabby siamese) love their SureFeed bowls! They are gadget mad! The bowls also stop Auntie Moggie Smudge from stealing their grub and getting too fat."
Zoë and her cats Wilfred & Arthur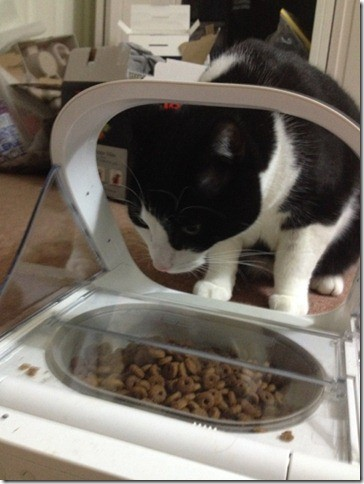 "Fantastic! My cat Luigi was seriously overweight and has a chronic urinary problem from over eating on dry food, he has cost me well over £1000 at the vets due to repeated catheterisations. A wet food only diet seems to have resolved this problem but he is a dry food addict and will steal the food that is left for another cat Mario (because Mario won't eat wet food). I thought the feeder was a bit pricey but it is worth it to save on potential future vets bill. It was really easy to set up and use, although we did use the learning mode for a few days. Luigi is now losing the rest of the weight he needed to lose and is so much healthier. Also my other cat Scared is overweight and now he can't get at the biscuits either! And we don't have to keep watching all the time. And the feeder looks good too - very stylish."
Lian & her cats Luigi, Mario & Scared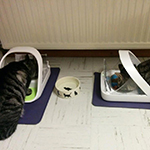 "Now we don't worry about overfeeding one cat and underfeeding the other. No more bullying. Food keeps fresh for longer. No flies or insects."
Yoshi and her cats Starbuck and Apollo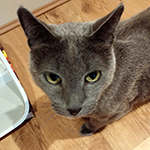 "My Russian Blue is diabetic and likes to eat little bits at a time. The other cats were always stealing his food but now he can eat as and when he wants and nobody can get in and steal it. The feeder does exactly what I want and he took to it straight away."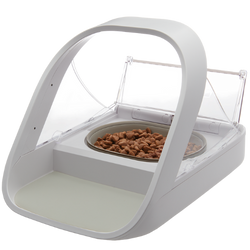 Microchip Pet Feeder
back to top