Sure Petcare Showcases Pet Technology at Pet & Animal Expo in Bay of Plenty
23rd September 2020
Sure Petcare, the leading pet technology specialist, will debut its latest in pet technology, the SUREFEED® Microchip Pet Feeder Connect and ANIMO® dog behaviour and activity monitor, at the Pet & Animal Expo held at the Bay Park, Mt Maunganui on 3 and 4th October 2020. Additionally, visitors also will have the opportunity to win a SURE PETCARE™ product of their choice.
Attendees to Stand 55 will see the Microchip Pet Feeder Connect, the latest generation of feeding products designed for cats and small dogs, which has integrated weighing scales to accurately portion a pet's food, ideal for weight management diets and portion control. When used with the SURE PETCARE App, owners can view how much, how often and when their pet eats, supporting healthy eating, pets on special diets and medication. This will give pet owners detailed insights of their pet's feeding behaviours, allowing them to note changes over time.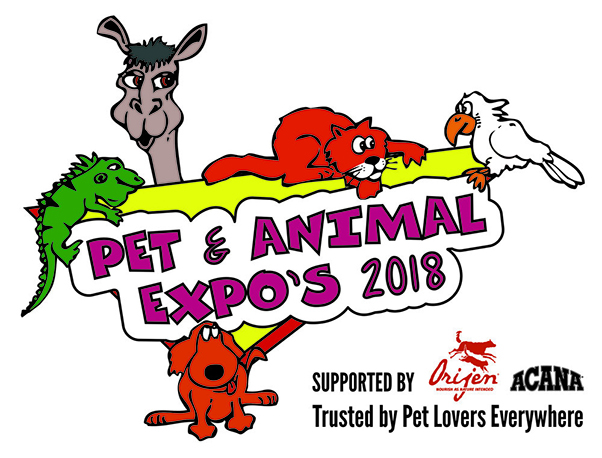 Sure Petcare will share ANIMO, the dog behaviour and activity monitor, that delivers insights into a dog's activity and sleep, as well as problem behaviours, such as shaking, scratching, and barking. These insights help owners to understand the changing needs of their pet over its lifetime, enabling them to provide proactive and personalised pet care. Worn on the dog's collar, ANIMO is lightweight, waterproof, and suitable for dogs of all sizes beyond four months of age.
When used with the Sure Petcare - Animo App, owners can set and monitor daily activity goals for their pet, as well as view their pet's activity and behaviour reports by day, week, month, or year. The app also provides an hour-by-hour sleep quality report every night, which can be compared against previous nights to easily spot changes in sleep patterns.
"We are delighted to attend this event again," said Raewyn Carter, sales and operations manager, Sure Petcare. "This show provides us with a great opportunity to share innovative pet care solutions directly with pet owners. We are looking forward to welcoming everyone to the stand for demo, fun and special offers, too."
About Sure Petcare
Sure Petcare, the pet technology specialist, provides pet products that empower owners to care for their pets in entirely new ways. Founded in 2007, we have developed an award-winning range of microchip-operated pet doors and feeders, which solve many problems commonly experienced by pet owners. SURE PETCARE, along with HOMEAGAIN™, is a Companion Animal portfolio of digital products within MSD Animal Health.
In 2017, Sure Petcare expanded its product range to include connected devices designed to provide proactive pet care by giving owners data and insight into their pets' day-to-day behaviours, activities, and routines. Over time, this information will provide pet owners a greater understanding of their pet's health and well-being. Sure Petcare sells direct through retail stores and veterinary practices in 35 countries.
Through its commitment to The Science of Healthier Animals™, MSD Animal Health offers veterinarians, farmers, pet owners and governments one of the widest ranges of veterinary pharmaceuticals, vaccines and health management solutions and services as well as an extensive suite of digitally connected identification, traceability and monitoring products. MSD Animal Health is dedicated to preserving and improving the health, well-being and performance of animals and the people who care for them.
For more information, visit www.surepetcare.com or connect with us on LinkedIn, Twitter, Facebook or Instagram.
Please see more information on the SURE PETCARE – ANIMO App at [http://www.surepetcare.com/animo] and SUREFEED Microchip Pet Feeder Connect at [http://www.surepetcare.com/feederconnect].